Ecosocialism 2023
A World Beyond Capitalism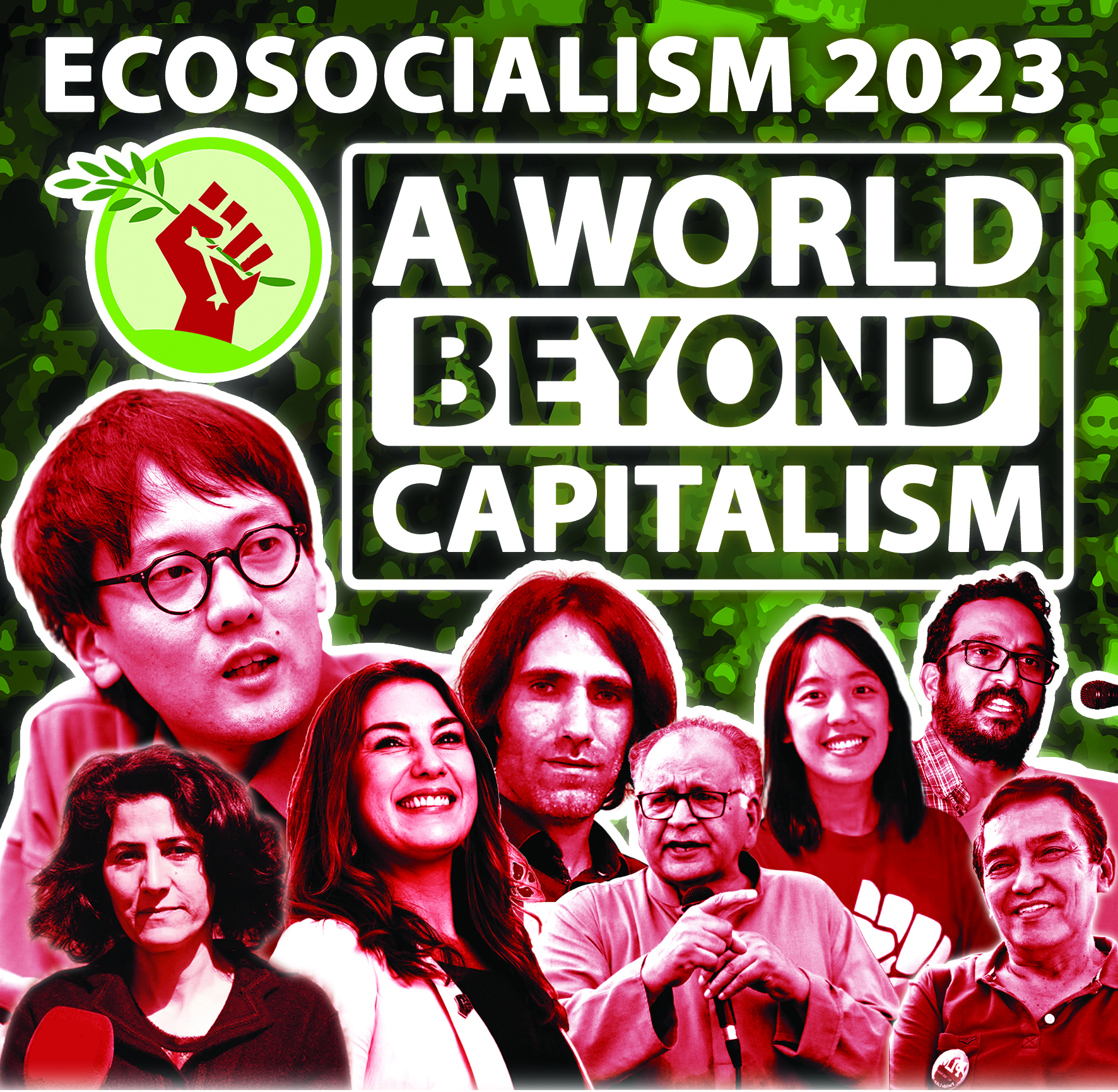 We are in the midst of a climate emergency and there is no way out without radically changing the way society is organised.
Ecosocialism 2023 will bring together ecosocialists from around the world, particularly from the Asia-Pacific region examining the intersection between the ecological, economic and political crises of this time and draw together activists from various progressive social movements to discuss how we campaign for a world beyond Capitalism.
Featuring Japanese Marxist academic Kohei Saito, the author of Capital in the Anthropocene as a keynote speaker.
Saito is an associate professor at Tokyo University, building on the pioneering work on Karl Marx's early ecological insights by other Marxist scholars, such as John Bellamy Foster.
His work is also based on extensive new research on Marx's previously untranslated and unpublished notebooks. This research has been published in English as Marx in the Anthropocene: Towards the idea of Degrowth Communism which is on sale now for $AUD45 from conference sponsor Resistance Books.
Please note: The four featured panel sessions along with workshop sessions held in Solidarity Hall will be live-streamed for ticket holders only.
For ticketing and live-stream enquiries contact info@ecosocialism.org.au.
Book online or call Green Left on
1800 634 206
---
Full conference
| | |
| --- | --- |
| Solidarity | $140 |
| Waged | $80 |
| Unwaged | $50 |
| Under 18 | $20 |
Single day
| | |
| --- | --- |
| Solidarity | $80 |
| Waged | $40 |
| Unwaged | $25 |
| Under 18 | $10 |
---
Ecosocialism 2023, at a glance