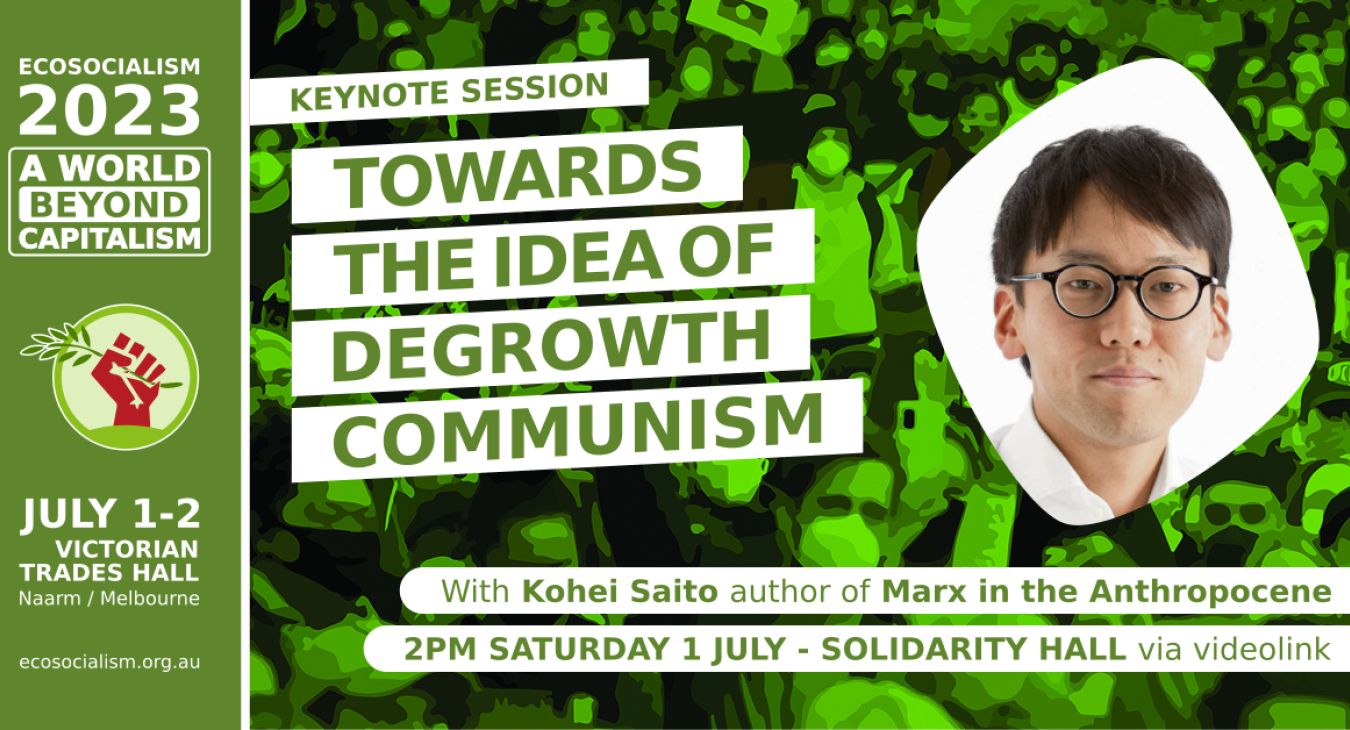 Capitalism's rapacious drive for profit is destroying the planet. Japanese Marxist academic, Kohei Saito, author of Marx in the Anthropocene, maintains that if we are to survive this destruction, we must find new ways of living that involve repairing the damage. He suggests slowing down social production and sharing wealth where 'degrowth' communism replaces capitalism.
Saito builds on the pioneering work of Karl Marx's early ecological insights by other Marxist scholars, such as John Bellamy Foster. He gives new significance to what has been called Marx's theory of metabolic rift, arguing that Marx used this concept to ground his value analysis in the ecological conditions of production that incorporated ideas of natural limits.
For Saito, the ecological crisis and metabolic rift are the central contradiction of capitalism. He insists that Marxist theory needs to respond to this situation with clear practical demands that envisage a sustainable society beyond capitalism.
Kohei will be joining the conference by videolink.
Please note: Ticket holders can watch this keynote session via live-stream.
---
Full conference
| | |
| --- | --- |
| Solidarity | $140 |
| Waged | $80 |
| Unwaged | $50 |
| Under 18 | $20 |
Single day
| | |
| --- | --- |
| Solidarity | $80 |
| Waged | $40 |
| Unwaged | $25 |
| Under 18 | $10 |
---
Speaker
Japanese Marxist academic Kohei Saito, author of Capital in the Anthropocene, will be a keynote speaker at Ecosocialism 2023