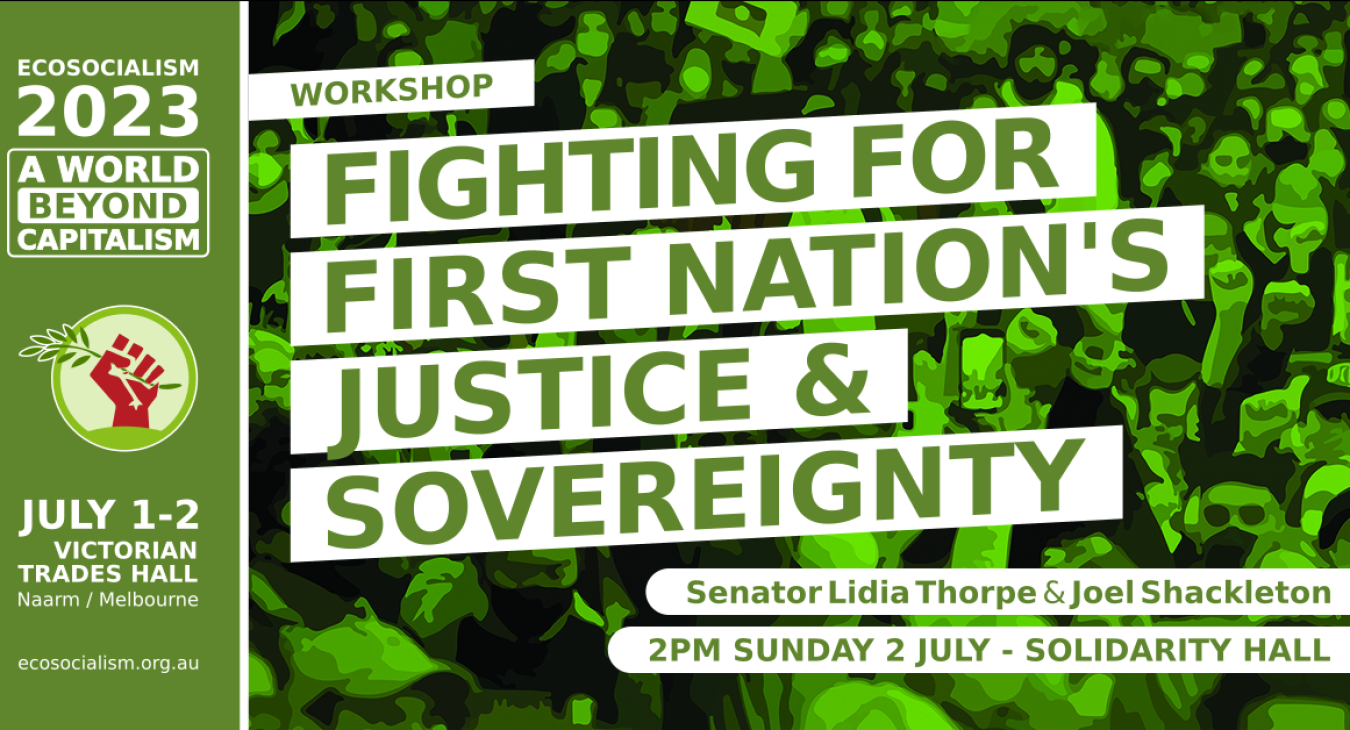 Discussion about First Nations issues has been dominated by the upcoming referendum on Voice to parliament. Meanwhile, issues such as removal of children, deaths in custody and lack of resources in remote communities hardly rate a mention within the mainstream. This is despite the fact that First Nation's communities have consistently rallied for their rights since the beginning of colonisation.
Hear from a panel of First Nations activists on how we can fight for genuine justice that go beyond tokenistic measures.
Please note: Ticket holders can watch this workshop session via live-stream. If a live-stream session ends before the session is over a new live-stream will be made available on Green Left's YoutTube channel. For assistance contact info@ecosocialism.org.au.
---
Speaker
Lidia Thorpe is a Djab Wurrung Gunnai Gunditjmara woman and Independent Senator
Gunditjmara man and Koori organiser with the Construction Forestry Mining and Energy Union