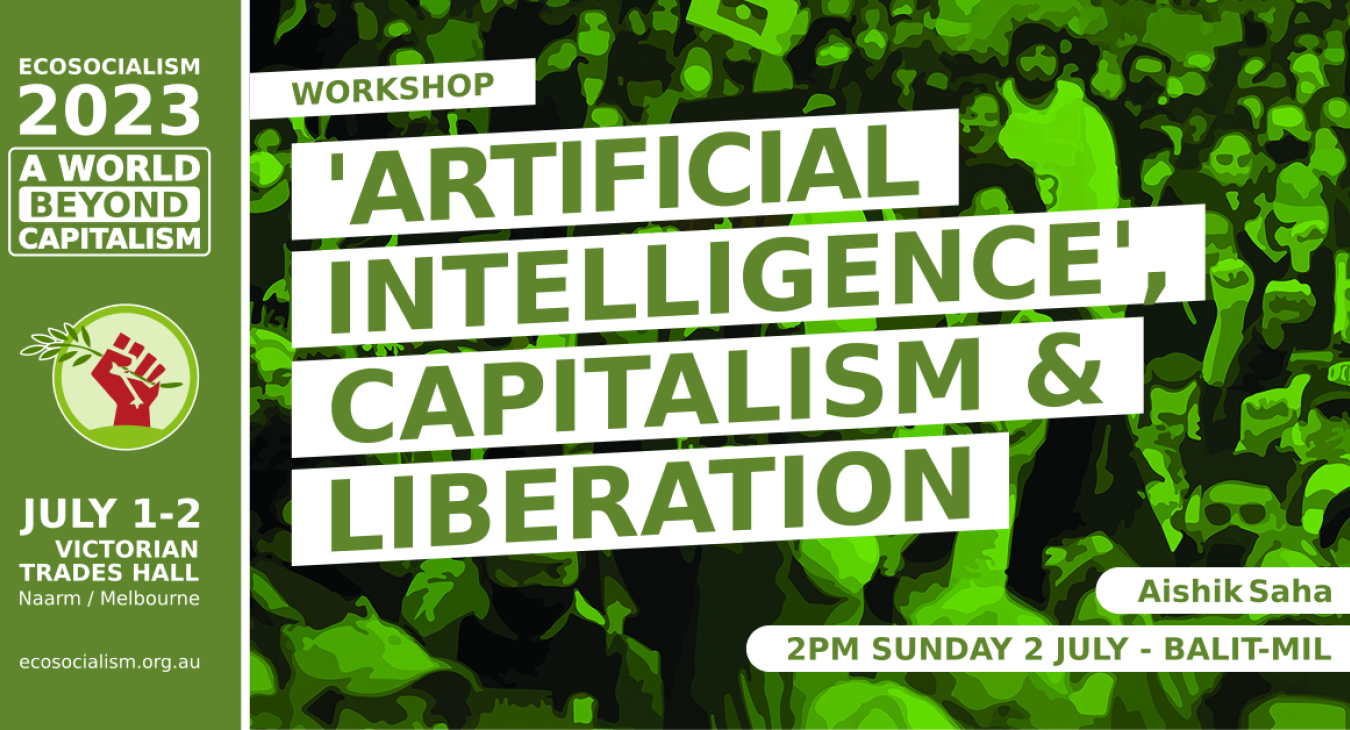 Beyond the hype, what is the real meaning of the emergence of AI, does it change capitalism or reinforce it's fundamental dynamics?
Is it an apocalyptic existential threat as presented by many CEOs & tech 'leaders' or is it an accentuation of existing threats posed to the weakest sections of the working class?
While the 'precariatisation' of workers is being justified in the name of AI, the fact that these displacements occur along the same pathways as earlier waves of outsourcing to the Global South should raise questions.
Hear from Aishik Saha, an activist with All India Students' Association. He also researches digital and algorithmic labour, data workers in the Global South, as well as emergence of disinformation in the digital economy.
Aishik Saha will be joining the conference by videolink.
---
Full conference
| | |
| --- | --- |
| Solidarity | $140 |
| Waged | $80 |
| Unwaged | $50 |
| Under 18 | $20 |
Single day
| | |
| --- | --- |
| Solidarity | $80 |
| Waged | $40 |
| Unwaged | $25 |
| Under 18 | $10 |
---
Speaker
Aishik Saha researches digital and algorithmic labour, data workers in the Global South